Is it a nightmare to work together with your spouse? (An Anniversary Edition)
Is it a nightmare to work together with your spouse?
(An Anniversary Edition)
Many clients turned friends would have known that our agency, OC Group, is fronted by a husband and wife team.
Yes. None other than my man Jason and myself.
This October is a very special month for us. It marks a decade of life together as one. 20th Oct 2016 is our 10th year wedding anniversary!
So I'm feeling so inspired now and wish to take this special moment to share a little reminiscence of how we met and ended up working together:
We met in 2004 in the now de-functioned Bar None at Marriott Hotel. You know what people say about not trusting guys you meet at the bar. Well, we met under unforeseen circumstances(under the strobing disco lights) and only started dating later in the year after many dramatic ups and downs. I'll leave the long-winded lyrical love story for another day, but yes "this guy from the pub" became my husband on 20 Oct 2006.
We hadn't dreamt of working together till that fateful day when his business partner wanted out. At the time, Jason had already branched out to run the digital arm of the business. I saw the pain in his eyes during that period as he was caught in a dilemma – to take on full operations or give up the original business.
With my experience in marketing and campaign management, I finally suggested the idea that I come onboard to take over that part of the business. He was hesitant, as we all know couples should not work together!
However, this seemed like the best solution at that point of time and with our belief that we could make the agency even stronger, i ended up as his partner at work too!
Together, we were able to bring full service expertise to the table and eventually rebranded ourselves as an integrated marketing and advertising agency – OC Group.
Our working relationship:
At work, we behave independently and take care of different aspects of the business, one at the front and one at the back.
I'm the sales girl and the door bitch, taking care of business development and client servicing. Jason takes care of project management and operations.
We never introduce ourselves as a couple to new colleagues and clients. Suspicion and confusion usually arise when we seem to be pretty close with little signs of affection, yet at other times we are loggerheads in much heated debates.
I guess this is definitely not the typical perception of how a couple should behave ya… The new colleagues will usually find out soon enough.
Although we handle different scopes of work, the nature of our business requires customisation that keeps us intertwined for most major projects. Both of us play the role of creative and strategist in the company. However, we are from 2 different planets. (Venus and Mars?)
As you know, there are no hard and fast rules in the world of creative and marketing, sky's the limit. With respective years of knowledge and experience under our belts, armed with different ideas and tactics, the amount of "sparks" we rubbed off during brainstorm sessions and project discussions is beyond your imagination. And in running a business, there are 101 other matters that require both of us to come to a consensus.
We have mutual understanding that it is never about being personal and what we discuss is for a similar goal and for the better. However, each sparring session is like a spartan race that leaves us feeling drained and at times with nothing else to talk about for the rest of the day. Indeed this is a test of our limits and we do worry if this will have adverse effects on our relationship.
Till date, our colleagues still wonder how we can see each other from day till night and survive with such intensity in our everyday work… Not forgetting there are family and kids matters too.
Here's my hypothesis on the opportunity rate for a couple to quarrel:
Couple = 40%
Married Couple = 70%
Married Couple working together = 99%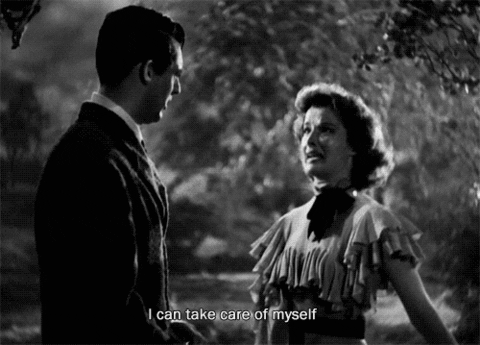 Curious to know how we manage our marriage and life together juggling work and family?
Here are 10 tips that I have learnt over the years:
1) Draw the line between work and personal
Every couple has a line between work and personal. When you work together, that line became a thin grey one that is almost invisible. When you are on the same boat running a business, it has impact on the bacon that you bring home to the family. Risk is high. Thus most of what we talk about seems to somehow or rather be related to the business, even if it's just a random question while lying on the bed.
Put on the "at work" mindset and tonality when in the office. Anywhere else where there is no work agenda, you know it's personal time. Listen and converse like a spouse, without being judgemental or over analytical about the topic. You should be able to rant, just like anybody else. Don't shut him/ her up because unhappiness will snowball when one has to hold back and not be able to communicate with the spouse. Whatever you speak of is not official and is just private chat between husband and wife.
Official decisions will be raised only in the office.
2) Show Respect
Respect is the cornerstone to sustaining a marriage. Always keep in mind that both the man and woman deserve to respected. It is never about win or lose between the two of you. Be open minded, listen and consider each other's opinions. Even when you believe that you are right and have to argue your case, never attempt to put down your partner with negative and sarcastic words, play the blaming game or ignore your partner.
A man has an ego. Call me old fashion, but i believe it is just dutiful as a wife to respect your man's ego too.
Be mindful to always show mutual respect, especially when in front of others. If not, you will lose the respect from your fellow colleagues and friends too.
3) Be Sensitive
We tend to be harsher towards the people whom we care most. However, the receiving end doesn't quite appreciate this kind of gesture. Woman is generally more emotional and sensitive, but it's important to understand that the man has emotions and at times PMS of sorts too.
Don't be rude or show signs of despise when greeted with an emotional meltdown from your spouse. Look out for emotional signs like teary eyes, frowning brows, raised voice, etc and be more attentive and sensitive in your words and actions that follow. When your spouse is feeling emotional, acceptance and care is much needed.
When your wife cries, you can hold her hand, give her a hug or say "don't worry it's fine", instead of getting angry or walking away from the scene as these are perceived signs of desertion, which will have detrimental effect on the relationship. When your husband fuses up, do not blabble on or go hard on him. Give him a nod and smile as this will serve as a reminder for him to calm down and signifies that no matter what you are still by his side.
Find suitable timing to share your thoughts and feelings with your spouse, rather than keeping it to yourself and expecting your spouse to read your mind.
4) 51-49%
This came from my husband. In business, try to avoid a 50-50 because there needs to be one who has the authority to make the final say. In any matter of discussion, identify who is the 51% and who is the 49% right from the start.
If it is something within your specialised domain or is a project spearheaded by you, you can declare a 51% position. Discussions may go on and the 51% can make the final decision which is to be respected.
5) What happens in the office, stays in the office
Work is work. You can feel stress, be angry, argue or fight in the office, but do not bring any disgruntlement and negative emotions back home. Your affected attitude and emotions will directly reflect in how you manage your kids and loved one.
I know it's hard to kick work related issues to the back of your mind, but please make a conscientious effort to do so.
If you need to thrash things out, do it the next day when you are back in office. Learn to breathe, and never go to bed feeling angry.
6) Share the load
The good thing about a couple working together is that you can look out for each other. Because you know each other so well, you are able to detect both emotional and physical signs of stress, frustration, illness or burnout. When a couple works together, both will tend to portray the competent and strong side of them when at work.
Offer a helping hand even before you are asked to. This will be greatly appreciated and help to establish the fact that you are in it together. Keyword is "together". So you don't suffer alone. Seeking assistance is not a sign of weakness and you can be sure of better results if you get help before it's too late.
7) Give each other space
Working together doesn't mean you are obligated to be within each other's sight from day to night. Allow your spouse to go for drinks, hang out with friends, or do whatever he/she has made plans for. Don't sulk just because you have to go home by yourself after work. Don't complain that your spouse did not accompany you for after-work activities. I know many women who don't allow their husband to go for drinks or hang out with friends. The result is not an obedient husband, but in contrary a lying husband.
It's not healthy when your spouse has to lie about his whereabouts even with no guilty conscience. You are pulling yourself further away from your love when you start to be a control freak.
Be gracious and have mutual trust in each other.
8) Take time off. Do things together.
Besides work, i highly recommend that couples share similar interests and engage in regular recreational activities together. We spend a large amount of time in work, we don't want to be just thinking and talking about work or family all the time. Foster work-life balance in the relationship by doing something that both of you enjoy.
Designate a date night for dinner and movie after work, pick up a favourite sports, explore a new recipe and go grocery shopping together, go on short trips… There are many activities which you can do together besides just work, so make an effort to pursue more fun and ignite passion in the relationship.
9) Forgive and Forget
Quarrels are inevitable in any relationship. Not quarrelling isn't exactly a good thing too if you know what i mean. Quarrel is a form of communication and no one side should be the one that's always giving in. Everyone has a threshold for bullshit and you don't want to wait for the explosion day.
No one is perfect and everyone makes mistakes. Embrace each other's mistakes and ask for forgiveness when you did wrong.
Give a closure to an existing problem instead to escaping like an Ostrich, because no, it's not going to be blown away by the wind. You can fight (not physical), but learn to kiss and makeup after every quarrel, with no hard feelings. Breathe and cool down when in an argument. Words hurt, and most of the time you don't realise the damage that you have done. Always forgive and forget, and remember never to rack up the past even in a heated moment. No one likes to be reminded of past mistakes.
10) Hugs and Kisses
Mind you, the courting and dating doesn't stop after marriage. Keep reminding your spouse of your love and care in every way possible. A hug can reduce blood pressure and calm nerves. It is a sign of affection, comfort and assurance, not forgetting a huge self-esteem booster. Give your spouse a hug anytime and everytime when he/she needs one.
Your kids will see and soak in the love, learning to be aware of feelings and that it is fine to express themselves with affection. Take the opportunity to show appreciation and celebrate every little success at work as it makes all the sweat and tears worthwhile. Gift can be as simple as a kiss, or indulge in a scrumptious dinner.
Last but not least, don't deprive your spouse of sex. :p
~~~
I hope these 10 tips can come in handy for every couple out there who are working together. Not fool proof but i hope my experience and learnings can benefit you.
As the Chinese saying goes, 十年修得同船渡,百年修得共枕眠.
It is not easy to come together as a couple, and more so be working partners. We have to take great care of our relationship. It is tough but it is POSSIBLE to work together and achieve success in both the marriage and business. We can do it! #marriagegoals
And so it's 10 years and counting… I would like to say a big THANK YOU to my hubby for loving me for who I am.
Happy 10th Wedding Anniversary! <3<3
Love,
Rachel
Read more articles by RachPassion